As each interior decoration is unique in its light and space, it is important to feel at home or in the workplace by creating a personalized atmosphere. As a professional painter, I offer you a unique service of creation of contemporary paintings, of abstract style, made to measure from your palette of colors, in the format of your choice.
You appreciate the particular style of my art and you want to acquire an original painting? Order  a custom made work!
Large format tables for your office, conference room, waiting area, or for your living room, bedroom, etc.

Mural with relief to give a unique character and character to a room of your house and at the same time, enhance the value of your property
Wood painting with integrated company logo, an original and welcoming way to present your corporate image
Diptych, triptych, polyptych
The goal is to create a work of art through the hands of the artist to the ideal dimensions in order to keep the harmonious balance of your living environment.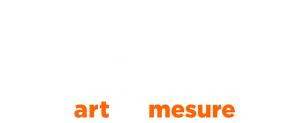 "For me, it's inspiring to be able to experience this adventure with people who are interested in my art, to have the chance to make enriching encounters and of course to have all their confidence so that I can create a work Of unique art. "
Do not hesitate to contact me , a meeting at your home or in your working environment is possible by appointment only.
Below, some examples of realization on order
SCHOOL CREATION WORKSHOPS
On request, I can also offer practical and stimulating interventions to awaken creativity with groups of students, in schools, in collaboration with teachers in Visual Arts.
In the form of a hands-on workshop, as part of a two- or three-year course in visual arts, I act as a painter invited by the teacher to share my experience with the students and also offer them An animation where they will be called to participate to realize a collective work. The aim is to demonstrate that despite differences in culture, differences in traits, and no matter where each comes from, art has no boundaries. It is always possible to carry out a grand and creative work in a team, respecting our differences … It is precisely this point that makes the process enriching and surprising results. These interventions bring participants pride in accomplishment in fun and creativity.
Do you want to invest in an original work of art or a limited edition digigraphy?
Want to know more about my related services?
DO NOT HESITATE TO CONTACT ME
N'HÉSITEZ PAS À ME CONTACTER